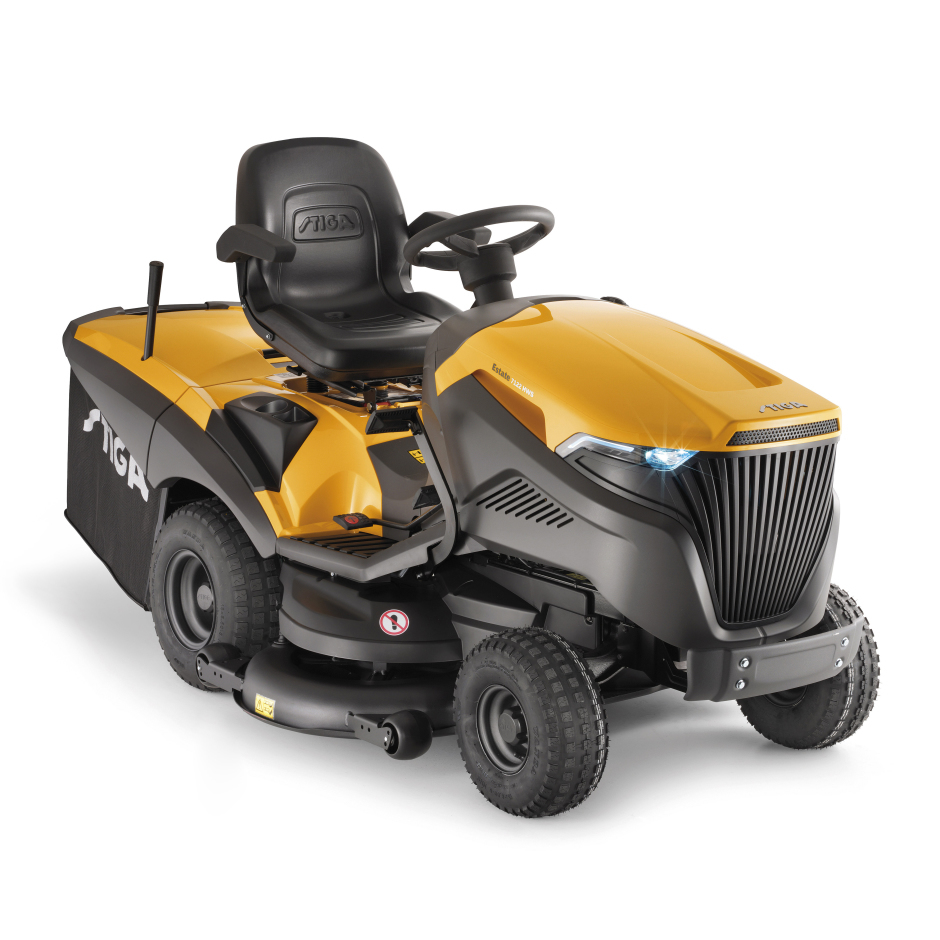 Stiga Estate 7122 HWS, sjálfskiptur
Sláttutraktor, extra vandaður.
Sláttutraktorinn er með B&S mótor: 11,3 kw , 656 cc, 2 cyl.
Sláttubreiddin er 122cm. Sláttuhæð frá 30-90 mm.
Graskassinn er 320 L. Hægt að nota traktorinn án kassa.
Notendavænn sláttutraktor með vönduðu stýri og sæti.
Duglegur traktor fyrir stór svæði.
Dráttarbeisli fylgir.
Verð  990.000 m/vsk.
| | |
| --- | --- |
| B&S mótor |  Intek series 720, 656cc þrýstismurður |
| Sláttubreidd |  122cm |
| Sláttuhæð |  30-90mm, 7 hæðastillingar |
| Graskassi |  320 lítrar |
| Þyngd |  251kg |
The Stiga Estate 7122 HWS is suitable for large gardens. Powered by a powerful twin cylinder 11.9 kW Briggs & Stratton engine, this Estate tractor features a pedal operated, hydrostatic transmission and is provided with a 122 cm twin cut cutting deck with sincronized blades, anti-scalp wheels, 7 cutting height adjustments from 30 to 90 mm and electromagnetic engagement of blades. You decide whether to collect clippings into the 320 L rear grass collector or to perform the Stiga Multiclip function by inserting the mulching plug. The Estate 7122 HWS is a highly-specified machine equipped with the Stiga soft grip steering wheel, comfort seat with arm rests and high back support, LED front headlights, an advanced dashboard with display to monitor working parameters and the cruise control to set a desired constant speed. It includes the battery charger, the front bumper, the mulching kit and the trailer hitch.